The Appelized liberal arts transition of ByNow Hue, Bai Nao Hui in Beijing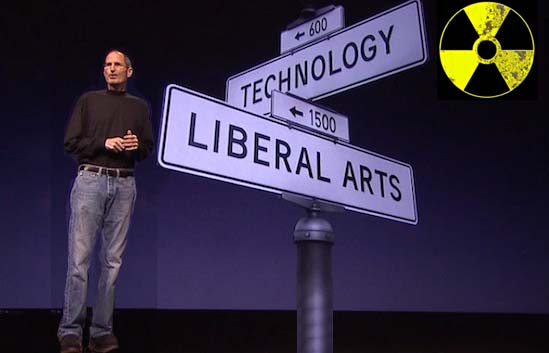 A very lokal, private story and as the Dalai Lama (Tendzin Gyatsho) says: "in fixing TV sets I find my peace". Who is who, working in and with computers and you live in Beijing, you knows the place I write about. In Beijing so far there are only two major and big places to get gadgets and tech, one is the "Tech Hell" (in the north) as I am calling it and there is ByNow Hue, in "Tech Hell" you get lost, ByNow Hue you can survive. Since 4 years I am a frequent visitor of ByNow Hue, buying this and that and also that. I work now on the Apple platform, after being tortured for long years with Microsoft and the PC. 4 years ago there was one shop out of hundred selling and dealing with Apple, he was in the 4 floor. 2011 if you go into ByNow Hue, through the mane gate, (the vertical sliced plastic barrier we all love in China, similar to the ones which are slicing you at the Jingkelong gates) where ever you look you see the black Apple logo, selling Appel's ecosystem (hm).
It is interesting that the dealers which sell now Apple's changed also their behavior, they are not yelling on you, "buy an iPad", they stay cool. The other dealers involved in wheeling an dealing still yelling desperately, "you want an Acer, Lenovo……" provoking the dangerous look in my face, answering "puchao", the design of there shops is same trashy as it was.
The Apple dealers have unisono adopted the white swedish hospital design with the black apple on it. I have adopted this view of someone which described the Apple stores as Swedish hospitals where you can get retrofitted with human donor spear parts.
So this is as far "liberal art came", fancy cool dealers surrounding, even moor fancy and cool costumers. I have to admit the service which Apple gives (if you signed up for Apple care) is breath taking, i got in 2 days my logic board and the upper cover exchanged, no cost. And most of all the Apple store employee in his blue t-shirt smiles and is friendly and if you are a lucky fellow one of the high heeled sexy iPhone girl, sits besides you bagging for help. If you recall any PC brand, try to fix this and that scenario which just generated cancer cells in your body so angry it made me, particular the arrogant Sony Vaio company. They deserve to shrink to the supplier level for other brands, they have no place on the cool and fancy stage, they should be grilled on there overheating laptops. chcchch, grrr, yes, ch ch, I am racist and yes specially after the current nuclear disaster after Ravensbourne and after ......