MA Expo 2007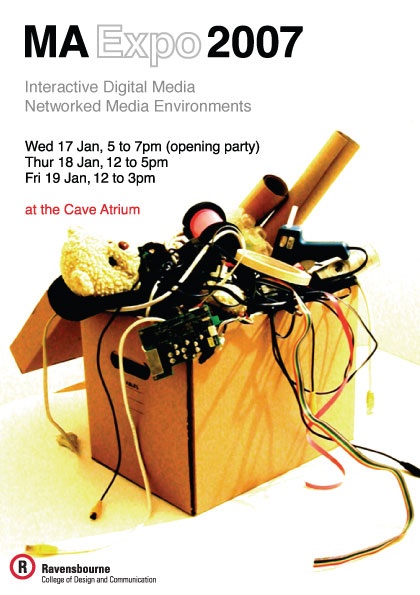 To all Rave students, staff and friends:
The MA Students are delighted to invite you to the MA Expo 2007.
It's taking place at the Cave Atrium
Wed 17 Jan (5 to 7pm) launch drinks party;
Thur 18 Jan (12 to 5pm);
Fri 19 Jan (12 to 3pm).
We look forward to seeing you all there.