Tactical Sound Garden
Tactical Sound Garden [ TSG ] Toolkit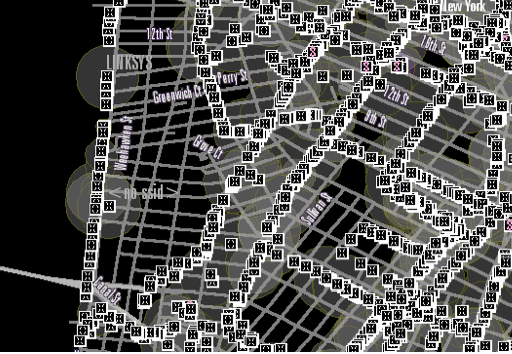 Given the ubiquity of mobile devices and wireless networks, and their proliferation throughout increasingly diverse and sometimes unexpected urban sites, what opportunities - and dilemmas - emerge for the design of public space in contemporary cities?
The Tactical Sound Garden [TSG] Toolkit is an open source software platform for cultivating public "sound gardens" within contemporary cities. It draws on the culture of urban community gardening to posit a participatory environment where new spatial practices for social interaction within technologically mediated environments can be explored and evaluated. Addressing the impact of mobile audio devices like the iPod, the project examines gradations of privacy and publicity within contemporary public space.
The Toolkit enables anyone living within dense 802.11 wireless (WiFi) "hot zones" to install a "sound garden" for public use. Using a WiFi enabled mobile device (PDA, laptop, mobile phone), participants "plant" sounds within a positional audio environment. These plantings are mapped onto the coordinates of a physical location by a 3D audio engine common to gaming environments - overlaying a publicly constructed soundscape onto a specific urban space. Wearing headphones connected to a WiFi enabled device, participants drift though virtual sound gardens as they move throughout the city.